Saturday, August 24, 2013
face
Miss OC Pageant California Video Photos Modeling
Saturday, August 24, 2013 by Anonymous
Video of Shoot Miss OC behind the scenes.

This year's distinguished panel of judges included: Former Miss California USA 1995, Deana Avila Linn, Chief Editor of Exotic Fashion
Magazine, Steve Jefferson, Star of TruTV Container Wars, Deana Molle, Vice President of Exotic Fashion Magazine, Demetri
Gutierrez, Former Star of Millionaire Matchmaker Chelsea Autumn, CEO of Cityware Technologies, Grid Consulting Firm Owner Divia
Burton, Mrs. World Canada, Mai Lea Dejong, Photographer Rudy Garcia, E! Entertainment International Segment Producer, Courtney
Harvey, Photographer, Matthew Price, Physics and Theater, Adam Secousse and Orange Coast Magazine Editor Chivan Wang.

Throughout the event, the contestants competed in three categories: swimsuit, evening gown and interview. The top 5 will then be
asked a final question written by our judges. It was Brylin D'Antonio who crowned her successor at the conclusion of the three-hour
live event. Jocelyn McCoy, MISS ORANGE COUNTY TEEN 2014 will be competing at the 2014 MISS CALIFORNIA TEEN USA® in Long
Beach, California on January 2-4, 2014.


Jocelyn McCoy, MISS ORANGE COUNTY TEEN 2014 will host the MISS SOUTHERN COAST TEEN CALIFORNIA 2014 Pageant on
October 26, 2013, Saturday at the Hilton, Irvine. missoc.com. For more information on the pageant, call 714-619-1085.
Facebook Comments Plugin Enhanced by
IPMM
Tags:
videos
About : MV Status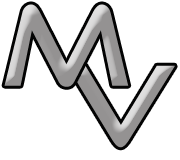 News and Updates from MV Status. Follow MV Twitter