Saturday, August 24, 2013
face
Miss OC Pageant Winners are Selected
Saturday, August 24, 2013 by Anonymous
Congratulation to the Miss OC and Miss Teen OC winners Jocelyn McCoy and Shelynne Hoyt for the 2014 Period.

The Miss Orange County and Miss Orange County Teen California is an official governing pageant of California. With several community
platforms such as the Make A Wish Foundation, Susan G. Komen Breast Cancer Walk, Anti-bullying Campaign and Autism and produced
several pageants, winning a Teen State Title and several semi-finalists and finalist at State, it is one of the leading authority in pageant
competitions for competitors from California.
Facebook Comments Plugin Enhanced by
IPMM
Tags:
Pageant
About : MV Status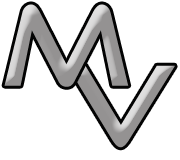 News and Updates from MV Status. Follow MV Twitter